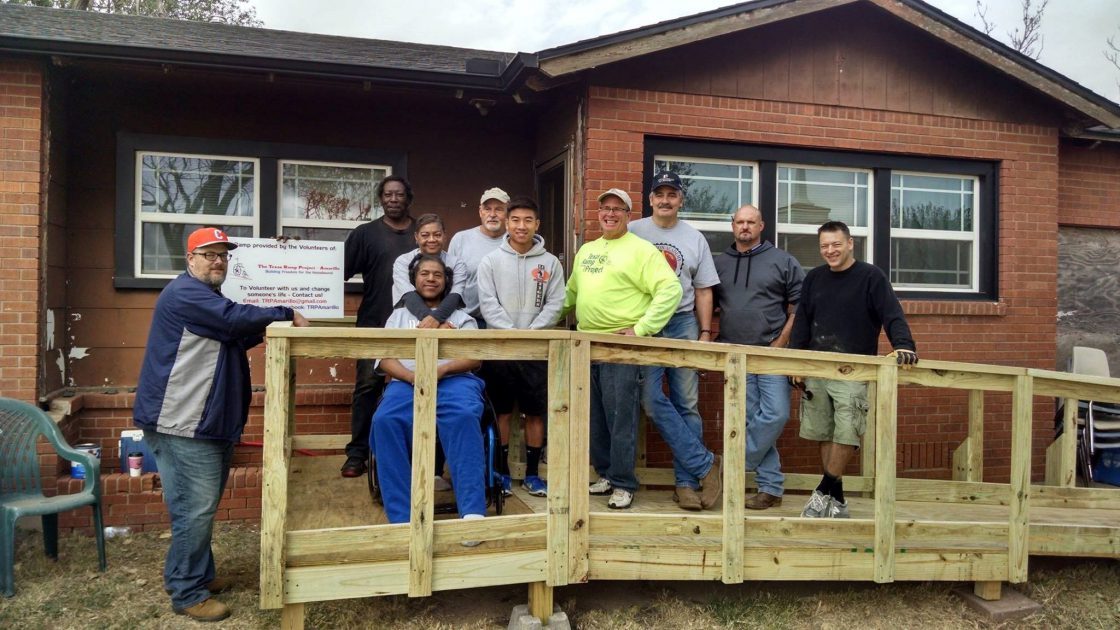 News Channel 10 – Amarillo
By Nigel Ashford, Reporter
AMARILLO, TX (KFDA) –The Texas Ramp Project in Amarillo builds wheelchair ramps for disabled or elderly people who can't afford to buy one.
On Nov. 5, the organization gave Kirby McQueen the freedom to leave his home again by building him a new ramp for free. McQueen is housebound and isn't able to leave his home often. In February 2013 McQueen and his nephews were driving home from work in the winter storm. They lost control of the car and crashed.
The wreck caused him to be paralyzed from the waist down.
"I didn't know what was going on," McQueen said. "I just remember we crashed. I woke up in the hospital not understanding what was going on."
For three years, McQueen has been wheelchair bound. His sister, Geraldine Greene became his caretaker and she says it hasn't been easy for him. She said McQueen was a man always on the move and since the accident, he had to stay at home most of the time.
Greene said one of the main reasons he is unable to leave his home is because they don't have a ramp. This lead to her doing some research on the web where she came across the Texas Ramp Project.
"I went to the website applied online and gave his paperwork to the social worker. I didn't think I would hear back but by God's grace I got a phone call and hear we are today," said Greene.
The ramp is built and ready to go. Thanks to the non-profit, McQueen will be able leave his home and start enjoying life once again.
The Texas Ramp Project is funded through sponsors and donations. Also, the organization is made up of volunteers who are giving their time to help change the lives of others.
The Texas Ramp Project only build ramps from referrals by healthcare professionals or social workers so if you need a ramp or know someone that does need a ramp, please have the person's healthcare provider or social go to the Texas Ramp Project's website (www.texasramps.org) to get more information on how to apply, volunteer or donate.
Copyright 2016 KFDA. All rights reserved.